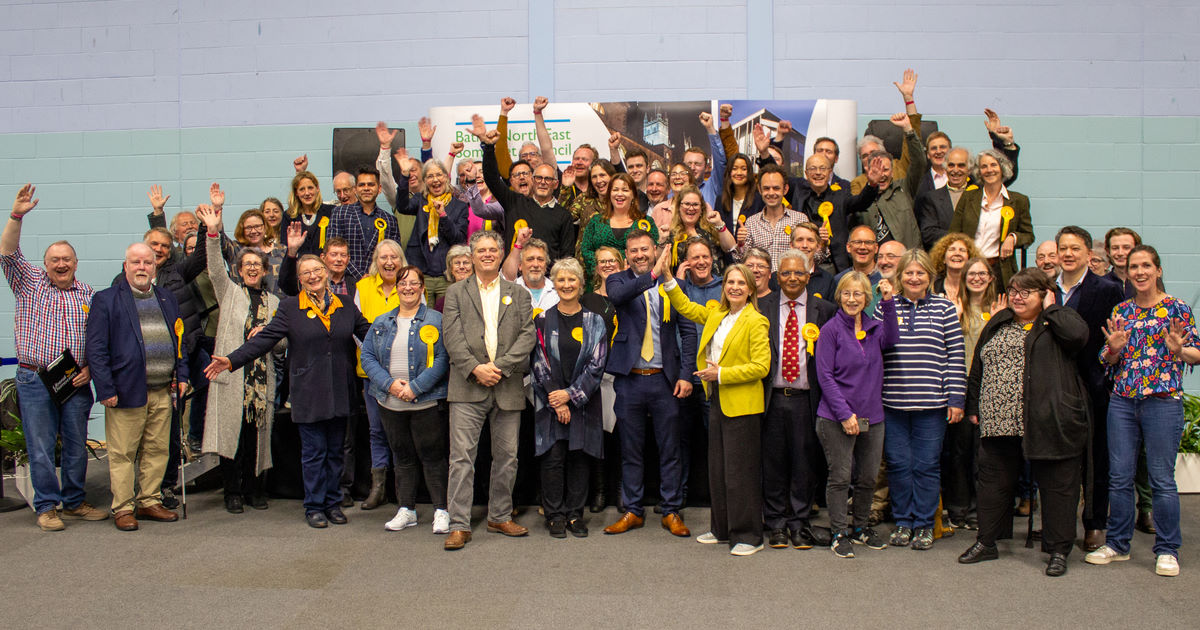 Lib Dems win historic second term on B&NES Council
The Liberal Democrats have taken 41 out of 59 seats on B&NES in the 2023 local elections and are the first party ever to win a second consecutive term in control of the Council.
Lib Dem Leader, Cllr Kevin Guy, commented:
"We're incredibly grateful to residents across Bath and North East Somerset for putting their trust in the Lib Dems to continue running the Council.
"We have a fantastic team of Councillors across the district. Lib Dem Councillors are hard-working, local champions, who will listen to residents, stay in touch and get things done for their communities.
"We're proud of our track record running B&NES Council for the last four years. We are leading the UK in Climate Action, and delivering safer and cleaner streets, with more travel choices. We look forward to continuing to deliver our ambitious and positive vision for B&NES over the next four years."
In North East Somerset the Lib Dems won 17 out of 31 seats, becoming the largest party in the Parliamentary constituency where Jacob Rees-Mogg is currently MP.
In Chew Valley, the B&NES Conservative Group Leader and Deputy Leader both lost their seats to Lib Dem challengers, in a repeat of 2019's stunning result.
Chair of the Lib Dem campaign and Mendip ward Councillor, Dave Wood, said:
"These results go to show that the Lib Dems are the Party that is standing up for residents in every part of B&NES – city and country.
"Lib Dems truly represent every part of our area. We recognise the distinct needs of the different parts of B&NES and will ensure each area has its own plan, responsive to local needs."
Residents in Bath city wards also overwhelmingly backed the Lib Dems, with the Party taking 24 out of 28 seats, leaving no Conservative or Labour Councillors in the city of Bath.
Bath's Lib Dem MP, Wera Hobhouse, commented:
"This is a stunning victory for my Lib Dem colleagues on Bath and North East Somerset Council, increasing their majority beyond even the 2019 high water mark.
"It is clear that voters are turning to the Lib Dems to elect strong local champions who will stand up for the issues that matter to local communities.
"I am immensely proud of what my colleagues have achieved and look forward to working with them on a relentlessly positive and ambitious agenda for our city and B&NES as a whole."
Full details of the B&NES election results are available on the Council website, except for the election for Paulton ward, which is to be rearranged.
Nationally, the Lib Dems had a ground-breaking night, with early results showing the Party gaining control of an additional Council (Windsor & Maidenhead) and retaining control of a further seven Councils.